Information posted June 12, 2015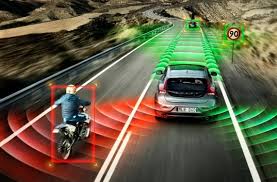 Are you an adult who drives a vehicle that contains NEW technology?
You are needed for an important study at McMaster University about
DRIVING and TECHNOLOGY!
People living within Hamilton and the greater Hamilton area, who are 60 years of age or older and drive a vehicle that contains more than one driving aid in it are needed for this study. Driving aids can include technologies such as: back-up camera, blind spot monitoring, lane departure warning and more!
We hope to learn how older drivers use driving aids to help with driving and how these technologies transform how older people interact with their environment. This study will help us to understand what older people like and/or dislike about driving aids, so that we can inform design practice.
Dr. Jessica Gish an Assistant Professor in the Department of Health, Aging & Society conducts research that explores how technological developments in society shape the everyday lives of older people. Through collaboration with Dr. Amanda Grenier (Department of Health, Aging & Society), Dr. Brenda Vrkljan (School of Rehabilitation Sciences), and Dr. Antonio Páez (School of Geography & Earth Sciences) we are working on a project that studies older people's perspectives on using driving aids or in-vehicle technologies to help with driving.
For more information about participating in this study, please call or email Dr. Jessica Gish in the Department of Health, Aging & Society at McMaster University.
Phone number: 905 525 9140  ext.  27414
Email: [email protected]