CA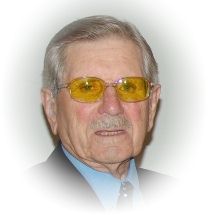 RP was saddened to learn of the recent passing of Redvers Frank Cainey.
Cainey was the first representative for CARP in the Maritimes and established a presence in the 1990's that has led to over 8,000 CARP members in the Atlantic region today.  Cainey recruited Wayne and Barb Harrigan to take on local CARP representation in New Brunswick. "He believed in the value of this national organization for seniors and he worked hard to promote it.  In 2002, my wife Barb and I met Redvers at a seniors' event in Edmundston, New Brunswick, after we had expressed interest in volunteering with CARP.  He recommended that we become the first New Brunswick reps.  We served in that role from 2002 – 2007 and during that time, we kept in close touch with Redvers.  He was always keenly interested and we had many interesting visits and conversations even after we all retired from our roles with CARP.  He had a great sense of humour and an opinion on every subject- he was a delight to know," said Harrigan.
Cainey was also a founding member and President Emeritus of the Nova Scotia Government Retired Employees Association.
Cainey immigrated to Canada after serving in the RAF during WWII and he and his family moved to Nova Scotia in 1961. He pursued a carer in the grocery business, later joining the Provincial civil service where he worked until retirement.  Redvers Frank Cainey was 95.
Online condolences may be sent to [email protected]