Information posted May 2nd, 2015
For our Community Meetings in both Milton and Burlington in May we will present:
"Spring Cleaning….Getting Your House in Order".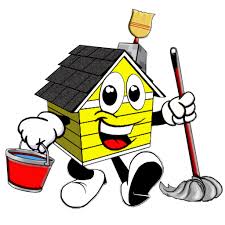 There will be two presentations:
First half:  Denyse Leblanc & Matthew Cocklin Pre Planning Specialists  Burlington Memorial Gardens
Topic: "Taking care of matters today gives peace of mind for tomorrow"
Join an informal, friendly seminar given by Burlington Memorial Garden's Pre Need Specialists Denyse LeBlanc & Matthew Cocklin.
REPLACE ANXIETY and UNCERTAINTY ON A TOPIC THAT MANY OF US AVOID, WITH PEACE OF MIND and CONTROL.  Get the facts and clarify the myths. Many people are unaware of the 87 decisions that must be considered when a loved one passes. Someday everyone will have to face the problem of making final arrangements.  It's easier, kinder and more economical to do it today…..together.
Second half:  Joan Ulrich, a Certified Transition Specialist with TLC Moving Solutions
Topic: Spring cleaning with a twist….Learn some tips and tricks to de-clutter your space and reduce your stress. Remember you don't need to be moving to move out stuff !
TLC Moving Solutions is owned and operated by Joan Ulrich, a Certified Transition Specialist with a Certificate in Senior Move Management.
While working in an Assisted Living Resident, Joan discovered her niche and a talent for making seniors feel at home as they transition into a senior living environment.   She also discovered many seniors were too overwhelmed to make the move on their own.  After hearing many times, "Joan, how can I move? I have 40-years-worth of stuff!" she knew she wanted to help. 
Joan found her passion and has since completed many successful transitions over the years. Sentiments Joan has often heard: "I should have moved years ago." "You made it so easy."  and a favourite, "Thank you! For making this move possible." For Joan and her team, moving seniors with TLC is very rewarding.
Our  Milton meeting will be held on Wednesday May 13, 2015 at the Seniors Activity Centre, 500 Childs Drive, Milton
Our Burlington meeting will be held on Tuesday May 26th at the Seniors Centre, 2285 New Street, Burlington.
Our meetings at both locations will be held in the evening. Doors will open at 6.30pm with the main meeting taking place between 7.00pm and 9.00pm. Coffee and tea will be available.
Please be aware that if room capacity limits are reached we may have to restrict entrance in order to comply with building safety code regulations. Typically there is more space available at Milton.
Both meetings will begin with a short welcoming address from our Chairperson, Tom Carrothers. Tom will also provide a brief update on your CARP Halton Chapter and CARP National activities.
This will be followed by our featured presentations.
As usual we have a number of sponsors for both meetings. We will be very pleased to welcome them and to thank them for their support. They will all have tables where you will be able to chat with their representatives and pick up additional information.
The break between the presentations  will allow time to socialize with fellow members and to spend more time visiting our sponsors.
Sponsors at both meetings:
Canadian Christian Tours:  Canadian Christian Tours is a licensed Tico travel agency specializing in the 50+ generation. We organize day trips, multi-day trips, international trips and would love to help you book  a flight, all-inclusive holiday, cruise, hotel, or transportation.
ListenUP Canada: providing individuals who have a hearing loss with the most professional, comprehensive and convenient hearing healthcare services
Legal Shield: Legal Shield gives you the advice you need to deal with everything from the trivial to the traumatic. Our services will protect you and empower you to worry less and live more. Call us, we can help – 905-963-7452 or visit www.legalshield.com/info/carphaltonchapter
In addition at Burlington we will welcome:
Kind Hearts & Caring Hands: Offering the following services – companionship, outings, accompaniment for errands, visits or medical appointments, personal & grocery shopping, meal preparation etc.
Both meetings will conclude with a few closing remarks from Tom and our 50/50 draw. We encourage you to support this draw as proceeds help defray the costs of putting on our meetings.
Our meetings are FREE. Please support your Chapter. We look forward to welcoming all members and their friends.