Information posted March 18, 2015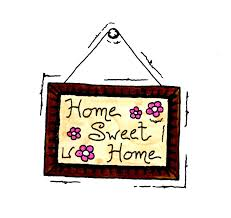 HOME…SWEET…HOME.
WHAT IS THE RIGHT HOME FOR YOU NOW?
There is no place like home. It's where you thrive and enjoy life.
                   What is the right home for you at this stage of your life?
√ I want to stay where I am. How do I get the most out of where I live now?
√ How do I know when it's time for a change?
√ How do I evaluate all the senior housing & care options available to me?
√ What is the right retirement residence for me?
If you've asked yourself these questions, YOU are NOT ALONE!
Spend an evening with us & we will help you assess your options to make the right lifestyle decision for you at this stage of your life.
When: Wednesday, April 15, 2015
Time: 7-9pm (registration starts at 6:30pm)
Where: Chartwell Oakville Retirement Residence, 180 Oak Park Blvd.
FREE Admission & Parking
Pre-registration not required but will guarantee a good seat!
Contact: Tom at 905-319-7345 or [email protected]
Brought to you by CARP Halton Chapter Partners