Information posted February 2, 2015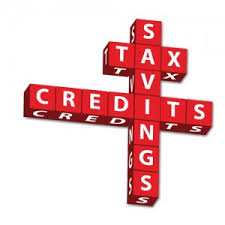 For our Community Meetings in both Milton and Burlington in February we have invited a speaker from the Ontario Ministry of Finance to help you understand Ontario tax credits and benefits.
With tax time just around the corner  our presentation is entitled "Get Your Money!  – Understanding Ontario's Tax Credits and Benefits for Individuals and Families"
 Are you and your family members receiving all of the Ontario tax credits and benefits you may be entitled to?
 Are you aware that you must file your tax return each year – even if you don't owe any tax – to qualify for many credits, benefits, and programs?
 Do you know how to identify additional government programs and resources that help all Ontarians, including seniors, parents, and people with disabilities?
If you answered NO to one or more of these questions, you may benefit from attending this popular, one-hour seminar.
Although the seminar is not intended as a discussion on individual tax situations there should be time allotted at the end for a general question and answer period.
Our speaker will be Jeremy Bertrand: Tax Advisory Specialist | Ministry of Finance | Advisory & Compliance Branch | Tax Credits and Benefits Section
Jeremy is a Tax Specialist in the Advisory and Compliance Branch, Ontario Ministry of Finance. He has worked for the provincial government for over 27 years, and his current duties include coordinating the province's personal income tax credits and benefits outreach program, and educating thousands of Ontarians each year about the credits and benefits they may be entitled to.
Our Milton meeting will be held on Wednesday February 11th at the Seniors Activity Centre, 500 Childs Drive, Milton.
Our Burlington meeting will be held on Tuesday February 24th at the Seniors Centre, 2285 New Street, Burlington.
Our meetings at both locations will be held in the evening. Doors will open at 6.30pm with the main meeting taking place between 7.00pm and 9.00pm. Coffee and tea will be available.
Please be aware that if room capacity limits are reached we may have to restrict entrance in order to comply with building safety code regulations. Typically there is more space available at Milton.
Both meetings will begin with a short welcoming address from our Chairperson, Tom Carrothers. Tom will also provide a brief update on your CARP Halton Chapter and CARP National activities.
This will be followed by our featured presentation.
As usual we have a number of sponsors for both meetings. We will be very pleased to welcome them and to thank them for their support. They will all have tables where you will be able to chat with their representatives and pick up additional information.
There will be a break at a convenient point during the presentation which will allow time to socialize with fellow members and to spend more time visiting our sponsors.
Sponsors at both our Milton and Burlington meetings:
Disability Tax Solutions who are a Halton Chapter Affinity Partners: Do you or your dependant suffer from physical or mental disabilities? Our company helps you obtain the tax credits you deserve.
Royal Home Improvements who are a CARP National Affinity Partner: With over 40 years' experience, Royal Home Improvements is a trusted, professional, and knowledgeable general contractor servicing Toronto and the surrounding area. Family owned and operated since 1969. We offer a full turnkey service from concept to completion.
Burlington Memorial Gardens: Established in 1979, Burlington Memorial Gardens features over 100 acres of beautifully landscaped and immaculately manicured gardens, and is part of the historic Niagara Escarpment.
Both meetings will conclude with a few closing remarks from Tom and our 50/50 draw. We encourage you to support this draw as proceeds help defray the costs of putting on our meetings.
Our meetings are FREE. Please support your Chapter. We look forward to welcoming all members and their friends.