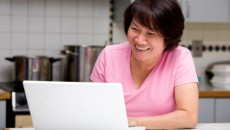 Welcome to our newly designed website.  We hope our members and visitors alike will benefit from the improved layout and design, and find it an important resource for information on CARP's member benefits, advocacy priorities & policies, and as a place to connect with other CARP members, through our  community based Chapter webpages and member forums.
We've improved our events calendar to keep you in the loop and added features to improve our accessiblity including font size choices and text to audio.
We ask that you give us a few days to work out any of the bugs that inevitably come with a technology change, but we do welcome your feedback on your experience with the new layout and suggestions for further improvement.
Sincerely,
Anthony Quinn
Director, Community Development
[email protected]