Information posted November 12, 2014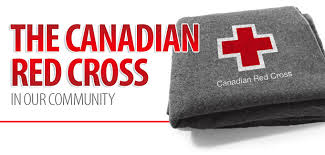 The Canadian Red Cross Society is in need of Volunteer Drivers.   "We provide a reasonably priced transportation service to local residents who are elderly, disabled, recovering from surgery or who have no other means of getting to their appointments. Volunteer Drivers either drive their own vehicle, or a Red Cross vehicle, picking up the client from their home address and driving them to their destination; either a medical appointment, a dialysis treatment or going to a local day program. Drivers are required to have an up to date police check (including vulnerable sector), a current drivers license, 3 or less demerit points and if driving their own vehicle proof of insurance coverage. We provide training to our Volunteers, which can include Emergency First Aid for drivers using Red Cross vehicles.
Local offices in need of Volunteers include Oakville (905) 845 5241, North Halton (905) 875 1459 and Mississauga (905) 890 1000. Please ask to speak to someone in the Transportation Department, or state that you are enquiring about becoming a Volunteer Driver.