Information posted November 7, 2014
For our October meeting we invited Financial Planning expert Leony deGraaf to explain how the essence of Retirement Income Planning is to get a dollar to spend in the most efficient way possible. Key steps include:
reduce the strain on your savings by minimizing the number of pre-tax dollars you have to withdraw to deliver the required after tax income.
take advantage of the lowest marginal tax rate and use federal/provincial tax credits in the most effective way to minimize taxes.
structure your income today to achieve future efficiencies.
Please CLICK HERE to see Leony's full presentation….and make sure that you "Don't Make the Government YOUR Beneficiary".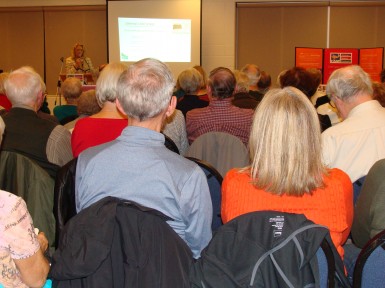 Our Chapter meetings provide a great opportunity to meet and socialize with fellow CARP members and their friends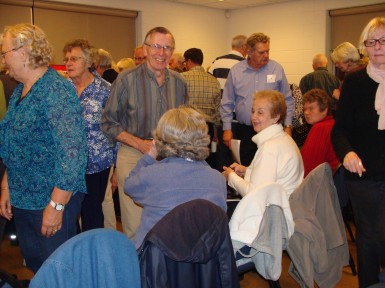 Our CARP display always draws a crowd who can gather a lot of useful information both about our Chapter plus other useful community information.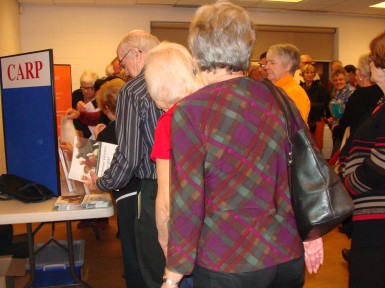 Dave Stempin representing Burlington's own Drury Lane Theatre, is always a welcome guest at our meetings and is shown here promoting the current production of Gilbert and Sullivan's "Mikado"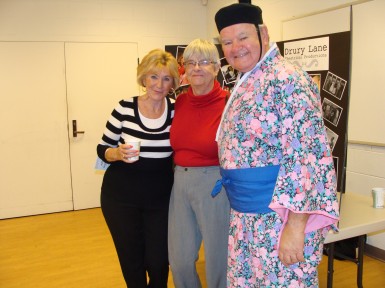 Our meetings conclude with prize draws this time beginning with donations from Leony who had people eagerly searching beneath their seats for her prize winning business card.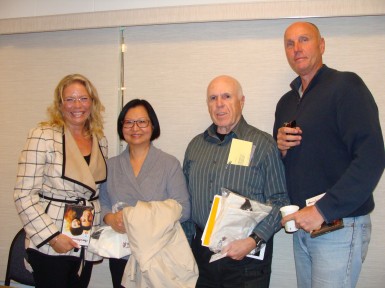 Next Dave Stemptin donated two tickets to "The Mikado"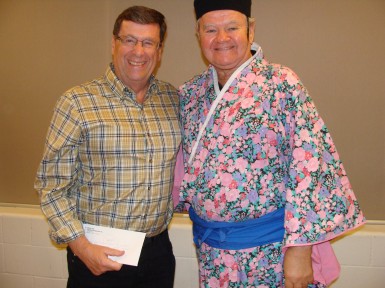 Last but not least we have our 50/50 draw. Thank you to everyone who bought tickets as proceeds help defray the cost of putting on our meetings.