Information posted October 31, 2014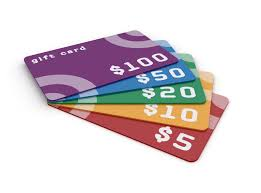 With the holiday season fast approaching, a gift card is the perfect way to show your appreciation for the people you value most. It's a one-size-fits-all solution for everyone on your list, especially a loved one who is hard to shop for.
To help spread some holiday cheer, Consumer Protection Ontario encourages you to ask the right questions when purchasing or using a gift card:
Can this gift card be used in any store location?
Who do I contact to get my 3-month extension on a shopping mall gift card?
Am I buying a retail gift card or a pre-paid credit card?
Whether you are the giver or the receiver, remember to treat gift cards like cash and store them in a safe place.
Under Ontario law, most gift cards cannot have an expiry date. This means the card can be used to its full value without any time limitations.
However, gift cards for services, such as a spa day, or issued for charitable purposes can have expiry dates.
Click here for more information about buying and using gift cards.