Information posted October 26, 2014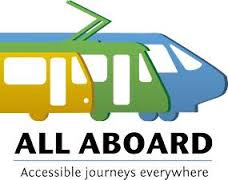 Metrolinx is inviting you to participate in our 2014 series of Accessibility Public Meetings across the Greater Toronto and Hamilton Area, to hear from you about the accessibility of GO Transit, PRESTO, UP Express, and Rapid Transit services and projects.
Metrolinx values the input we receive through a variety of channels from community members, partners and stakeholders to help us identify changes that improve the accessibility of our services.
At each meeting, participants will have an opportunity to:
learn about current accessibility activities and developments over the past year at Metrolinx and its operating divisions and business units (GO Transit, PRESTO, UP Express, Rapid Transit projects);
discuss and provide input to our accessibility initiatives through round table sessions; and
interact directly with Metrolinx staff involved with accessibility projects.
The Oakville meeting will take place from 6:30 p.m. – 9:00 p.m. at the following location/date:

Oakville Oakville Town Hall Tuesday, November 25
1225 Trafalgar Road
Oakville & Trafalgar Rooms
To help us prepare for the meetings, we are asking participants to register in advance either online at www.metrolinx.com/en/aboutus/accessibility/register.aspx, or by calling 1-888-438-6646 or 1-800-387-3652 (TTY teletypewriters only).
Questions or comments about accessibility initiatives that you would like Metrolinx to address at the meetings can be sent to us during registration.
Anyone wishing to participate but unable to attend a meeting can provide comments using the contact information below.
For more information, or to provide input, please contact us via email at [email protected], or by phone at 1-888-438-6646 or 1-800-387-3652 (TTY teletypewriters only).