Information updated October 2, 2014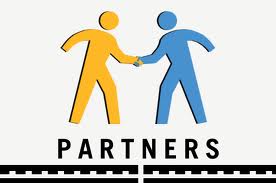 We encourage you to check back frequently as this list is updated regularly as more partners are added. Please support our partners.
Chapter Partners offer value-added benefits to our members either through discounts and/or special services. We are specifically working with partners that offer ready access to people within Halton Region.
Our Partners are beneficial to our Chapter because they enhance the value proposition of CARP Halton Chapter Membership. Please click on any one of them below to see information about what each offers to you. Also watch for their advertisements and advertorials that will appear from time to time in our newsletter.
Chartwell Oakville Retirement Residence
Chartwell Oakville Retirement Residence is nestled in the flourishing Oak Park Community; Oakville. It is an excellent choice for independent seniors as well as seniors who require assisted living services.
Halton Healthcare
ConnectCARE Emergency Response Service
State-of-the-art technology that enables individuals to remain living safely and independently in their own home. Help is available 24 hours a day, 7 days a week. Ask about the new Auto Fall Detector. Hospital owned and operated. Hospital owned and operated for over 25 years.
Oakville Hospital Footcare & Orthotic Centre
For over 20 years, the Clinic has been providing relief to patients suffering from various foot problems. Some of the services offered are: custom orthotics, routine and diabetes foot care, plantar fasciitis treatment, compression stockings, they provide outstanding personalized care and education to help improve and maintain your health.
A 2000 Sq. Ft rehabilitation facility that allows patients to regain their physical function. Whether its low-back pain, fractures, arthritis, or a sports injury, Work-Fit Total Therapy Centre helps you get better and stay better. Recently awarded publicly-funded physiotherapy in the Oakville, Milton and Georgetown Hospitals. Hospital owned and operated for over 25 years. www.WorkFitPhysiotherapy.ca
Canadian Christian Tours is a licensed Tico travel agency specializing in the 50+ generation. We organize day trips, multi-day trips, international trips and would love to help you book a flight, all-inclusive holiday, cruise, hotel, or transportation.
Solutions for Aging, Life & Legacy Planning
Health status is usually an important factor in defining financial goals, and financial means typically dictate the breadth of healthcare and lifestyle options. These two areas are crucial to equipping a family with practical and sustainable solutions.Solutions for Aging provides families with medical, social and financial resources & solutions.
An affordable solution for seniors requiring non-medical assistance such as companionship, meal preparation, housekeeping, laundry, transportation, errands, and personal care in order to remain in their own homes or retirement homes.
Sherri Moro, Realtor, Sutton Quantum Realty Inc.
Sherri Moro, B.A. has been a licensed REALTOR since 2001. She specializes in serving clients aged 50+ with smart sizing, lifestyle and crisis transitions. Some of her professional designations include the Seniors Real Estate Specialist (SRES) and the Certified Professional Consultant on Aging (CPCA).
Do you or your dependant suffer from physical or mental disabilities? Our company helps you obtain the tax credits you deserve. Please visit www.disabilitytaxsolutions.ca or phone us at 647-241-7020 for a consultation.
Assisting people to reach and maintain their highest level of competency and independence through safeguarding, integrity, respect and care through a comprehensive custom care program including:
Skilled nursing services
Life Management Program focusing on wellness & prevention. STAY FIT STAY HEALTHY with Nordixx Poles.
HELPING HANDS CARING HEARTS HELPING FRIENDS
Royal Botanical Gardens (RBG) is the largest botanical garden in Canada, a National Historic Site, and registered charitable organization with a mandate is to bring together people, plants and nature. Ask about our special offer for CARP Members.
Established in 1979, Burlington Memorial Gardens features over 100 acres of beautifully landscaped and immaculately manicured gardens, and is part of the historic Niagara Escarpment.
Shoppers HomeHealthCare, Burlington
As part of Canada's leading retailer of home healthcare equipment and supplies, Shoppers Home Health Care in Burlington helps Canadians every day to lead healthier, independent lifestyles.
The McLennan Group Insurance Inc.
Offers innovative coverage solutions with a blend of unbeatable value, customer service, and trustworthy advice from licensed representatives. With Insurance Programs for CARP Members, its easy to protect your auto, home, health, vacation and finances, or provide for loved ones when youre gone.
With tlc wehelp you move; from start to finish. We can help you find a place to live, prepare a floor plan, remove unwanted items, pack, unpack, resettle you completely in your new home…right down to a made bed and art on the wall and on move day! Consultations are complementary.
Please support our partners and our advertisers.