Do you worry about the amount of time your grandchildren spend in front of the computer and how little time they are active outside? It may be even more serious than you think. The poster invites you to two events in Smiths Falls that address this issue.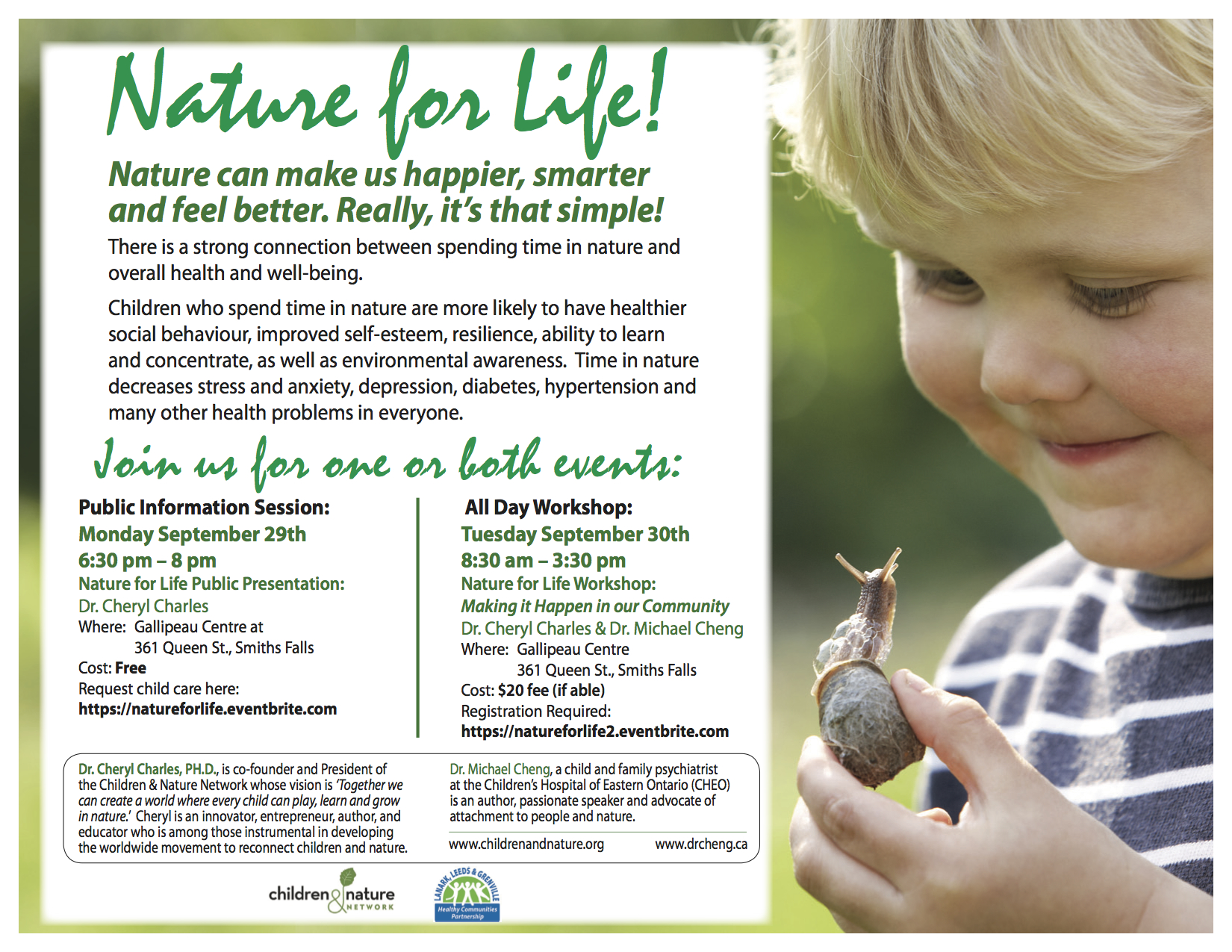 Quote from media release by Healthy Communities Partnership:
"Nature can make us happier, smarter and feel better? Really, its that simple? Yes, there is a strong connection between spending time in nature and overall health and well-being. Children who spend time in nature are more likely to have healthier social behaviour, improved self-esteem, resilience, ability to learn and concentrate, as well as environmental awareness and stewardship ethics. Time in nature decreases stress and anxiety, depression, diabetes, hypertension and many other health problems. We are fortunate to have many opportunities to enjoy nature in our communities – trails, outdoor classrooms, parks, gardens, lakes, rivers, horses, dogs, cats – the list is endless.
"The Healthy Communities Partnership: Lanark, Leeds & Grenville is pleased to offer two exciting events to highlight the importance of nature for children and families and to identify what we can do together to build nature into all aspects of our lives."