Information posted June 17, 2014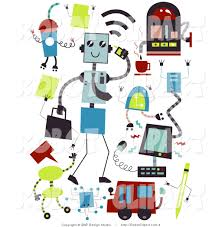 The following is quoted from ETAG's website
ETAG's hands-on Volunteer Technology Assistance Program (VTAP) is geared specifically towards adults 55+ and is FREE OF CHARGE. Whether it's controlling the mouse and learning the basics, setting up an e-mail account, troubleshooting video problems on Skype, or buying a song from iTunes, the list of potential technology based questions is endless. With simple instructions and guidance, ETAG helps participants develop the skills and confidence needed to use today's life enhancing technologies. ETAG's patient technology tutor' team can answer just about any technology based question and support the achievement of personal technology use goals.
Working in collaboration with community partners, ETAG's one-to-one technology assistance program is available weekly in multiple technology centres throughout the Halton and Peel regions. The program is structured to accommodate all learners; from beginners needing help with the basics to more advanced users looking to expand their knowledge.
Locations: Please call the phone numbers provided to make a reservation.
Burlington
860 Harrington Ct.
905.333.3499 X 101
Monday (9am-4pm)
Oakville
171 Speers Rd. Suite 20
905.875.3851 X 5008
Monday (9am-2:30pm)
Wednesday (9am-12pm)
Friday (9am-12pm)
Brampton
263 Queen St. E. Suite 14
905.595.0722 X 4000
Wednesday (9am-4pm)

7700 Hurontario St. Unit 601, Suite 100
905.457.4747 X 3013
Friday (9am-4pm)
Mississauga
50 Burnhamthorpe Rd. W. Suite 300
905.949.0049 X 1266
Friday (9am-4pm)
Malton
3233 Brandon Gate Dr.
905.677.0007 X 5233
Wednesday (9am-12pm)
Friday (9am-12pm)