Information posted June 1, 2014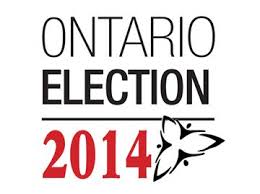 The following is a message from Regional Chair Gary Carr;
As the Provincial election quickly approaches, on June 12th, Halton Region has prepared a questionnaire for the Provincial election candidates from the ridings of Burlington, Halton, Oakville and Wellington-Halton Hills on the issues that are important to Halton residents. The questionnaire deadline was May 23rd, and the received responses are now available on our website at:
http://webaps.halton.ca/news/mediashow.cfm?mediaid=2014-05-27-13-01-02
If you have any Regional concerns or comments you would like to share, please feel free to email me at [email protected]. You can alsofind me onTwitter@garycarrhalton, LinkedIn or Facebook.
To receive further updates on Regional issues, pleasesubscribe to my quarterly e-newsletter, "The Carr Report."