CARP VICTORIA CHAPTER FUND RAISER
 The Grand Seduction
AWARD WINNER TORONTO INTERNATIONAL FILM FEST
Starring Gordon Pinsett, Brendan Gleeson, Liane Balaban with appearances by Mary Walsh and Kathy Jones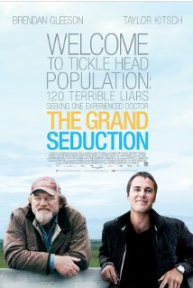 SPECIAL CARP PREVIEW 
 WEDNESDAY MAY 21st at 7:00pm
The ODEON Theatre on Yates Street

Admission by donation
RESERVE YOUR TICKET NOW:
Call Yara (250)  381-6175 and leave a message with call back number.
As long as we are having a night out, many of us are going to the Yates Street Tap House  directly across from the ODEON for their $6 appetizers before 6pm  and Czech Pilsner on tap. Most of us will be there about 5:30pm.
—
Raymond Welch
(250) 220-5870 H/O (250) 508-3651