Information posted April 16, 2014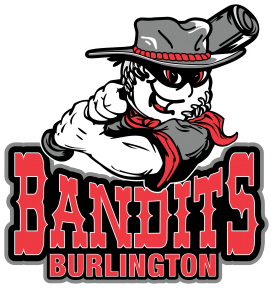 Your Halton Chapter is pleased to announce that May 29th will be CARP Night at the ballpark, Nelson Park that is (behind Nelson High School) in Burlington, recognized as one of the premier ballparks in Ontario.
So come on down to the ballpark, meet your fellow CARP members and their friends and enjoy a great game of baseball with Burlington's own IBL team as they meet the Barrie Baycats.
First pitch will be thrown out at 7.30pm. CARP members will also enjoy a reduced admission price of $2.
And don't forget to bring your gloves to the ballpark and keep those eyes on the field, because Thursday May 29th is Foul Ball Night. Each fan in attendance will be eligible to win any number of incredible prizes, as long as you catch a foul ball! A prize will only be won if a ball reaches the seats on a fly and is retrieved in the stands. Balls thrown into the stands by coaches or players will not be counted, so no sucking up to Kyle McKinnon!
Please click Burlington Bandits to find out all about our local team.