Information posted April 2, 2014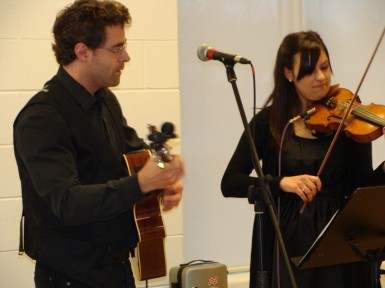 Many of you will have seen and responded to our recent surveys in which we wanted to find out what you think of our meetings. We would like to thank everyone who submitted response. An underlying theme of many of the answers was for more lighter hearted agendas. Our March social evenings was in response to this suggestion and we will include more such evenings in the future.
After the atrocious weather prevented anyone attending our social evening in Milton it was a major relief that we did not run into the same problem at Burlington. We had a good crowd and "The Amores" did not disappoint.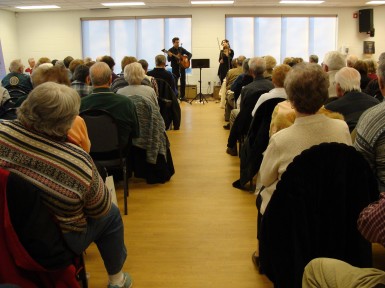 Mixing a variety of fiddle music influenced by such notables as Don Messer and their own unique compositions made for an enjoyable evening.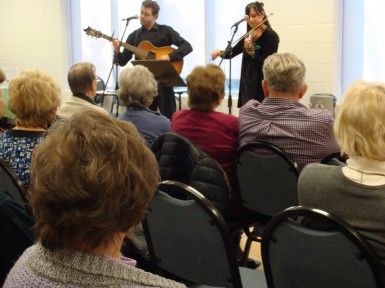 As usual we welcomed sponsors to our evening and guests can be seen here visiting their displays.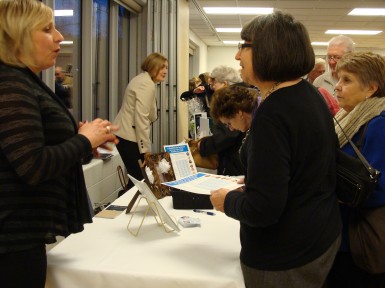 In addition to our 50/50 draw our sponsors also generously donated door prizes. Guests can be seen here filling in the ballots.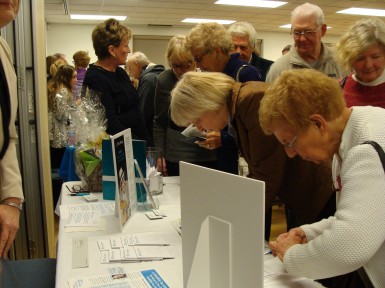 And the lucky winners are pictured below. With so many prize winners we did not try to get everyone's name. As you can see on everyone's face they were not only happy to win a prize but along with everyone else had all enjoyed a great evening of entertainment.