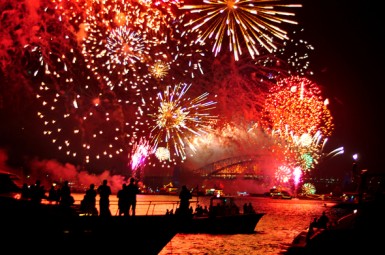 If you haven't yet decided on what your New Year's resolution will be in 2014 – why not resolve to take up a new volunteering position this year?
Ask any senior with a spring in her step and a sparkle in her eye what her secret is, and chances are she will tell you, "I volunteer".  Beverley McClelland, an 80-year-old retired public health nurse who used to manage a staff of 30 is still working 25 to 30 hours a week helping with causes such as her local aging council, serving on the board of a senior services organization and working on an elder abuse strategy board – to name just a few of her commitments.
McClelland says volunteering keeps her young and invigorates her, as she realizes the impact she is having on other people's lives. She has also helped seniors with Parkinson's disease regain their mobility through a day hospital program, and others to speak up for their rights. She says giving back is a great way to avoid depression and to gain amazing energy that comes back from those she helps.
In fact, McClelland is so often out and about that her niece tells her she shouldn't bother keeping an apartment, she should just pitch a tent wherever she lands at the end of the day!
Home Instead Senior Care maintains a Wall of Fame for Senior Volunteers.  The 2013 Canadian Grand Prize Winner, Lorne Cutts of North Bay Ontario, has been volunteering since March of 1998, when he spent 24 days as a patient and realized that the hospital needed more volunteers. As a retired widower, he had the time and the desire to serve, and he has volunteered at the North Bay Regional Health Centre for 15 years now, almost 10,000 hours to date (about 65 hours a month).
Cutts has taken several turns as President of the Volunteer Association, a group that raises funds for hospital equipment through the gift shop operations and sales of Nevada tickets. He also volunteers almost daily on the information desk, assisting patients and the public in finding their way in North Bay's beautiful new hospital.
In his 'spare time', he also volunteers for the Horticultural Society, the Bonsai Club, his church and is a dedicated supporter of his friends and family.
Cutts beat out 82 other nominees for the award, which provides a $5,000 donation to the non-profit charity of choice and exposure on the Wall of Fame.
Nearly 100% of North American senior volunteers say that volunteering is important in their lives, and one in five senior volunteers says it is the most important thing they do. Many find that compassion grows with age and provides a sense of purpose which can even improve chronic health conditions, help them stay fit, feel better mentally and emotionally and overcome feelings of isolation.
Volunteering also helps the economy. Senior contributions have been particularly evident since the recession, as many more families have found themselves in need. 61% of U.S. senior volunteers and 58% of those in Canada in a Home Instead survey say they are volunteering more now as a result of the slow economy.
If you are interested in volunteering, you should start by finding then getting in touch with your local CARP Chapter.  Don't forget to have a look at CARP's volunteer directory which is regularly updated with new positions with organizations that need your help.
Volunteer Canada http://volunteer.ca/ has a pretty extensive database!