Moses Znaimer, President and Chairman of the Board of CARP is pleased to announce that at CARP's Annual General Meeting, 24 October 2013, Bill VanGorder was elected to the Board of Directors CARP for a 3 year term.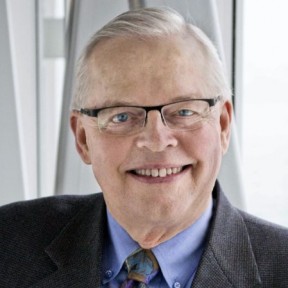 Mr. VanGorder has been very active with CARP for 5 years, including two terms as Chairman of CARP's Nova Scotia Chapter. Bill is the President of Nordic Walking Nova Scotia, a division of his development and training company, MRC Associates, the Atlantic distributors for Nordixx Pole Walking Canada. He is also Business Development Manager for HiringSmart Canada Inc. From 1991 to 2007, Bill was the President and CEO of The Lung Association of Nova Scotia. He also served as Vice-President of Financial Development and Marketing for the Canadian Lung Association. Prior to that he spent 28 years with the YMCA, including 12 years as the Atlantic Area Director.
Bill is an active community volunteer. In addition to his provincial and national volunteer duties for CARP, he is the President of the Group of IX Advisory Committee on Seniors' Issues to the Provincial Government, Advisory Board member of the Nova Scotia Centre on Aging, founder of the Rotary ABCs of Fraud Prevention program, Past- President of the Nova Scotia Youth Orchestra Foundation, member of the Board of Directors of the Theatre Arts Guild, Past-President of the Serving Seniors Alliance of Nova Scotia, and a Past-President of the Rotary Club of Halifax where he is a Paul Harris Fellow.
Bill is a graduate of Sir Wilfred Laurier University and holds both a CAE (Certified Association Executive) and CFRE (Certified Fund Raising Executive) designation. Bill and his wife Esther live in Halifax, Nova Scotia. They have two daughters and two grandchildren.