Information posted October 5, 2013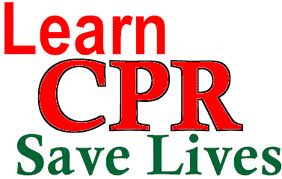 Our October 2013 Chapter Community meetings will be held as usual in both Milton and Burlington.
In response to a number of requests we have invited experts from St John Ambulance who will be presenting CPR training at both locations. We encourage all of you to take advantage of this training. We never want to be confronted with an emergency but if we are we need to be prepared. No matter how much you think you know can you answer the question:
Would YOU Know What to Do?
Our Milton meeting will be held on Wednesday October 9th at the Seniors Activity Centre, 500 Childs Drive, Milton
Our Burlington meeting will be held on Tuesday October  22nd at the Seniors Centre, 2285 New Street, Burlington.
Our meetings at both locations will be held in the evening. Doors will open at 6.30pm and CPR training will take place between 7.00pm and 9.00pm. Coffee and tea will be available.
Both meetings will begin with a welcoming address from our Chairperson, Tom Carrothers.
Tom will also provide an update on your CARP Halton Chapter and CARP National activities.
This will be followed by our featured presentations.
At Milton we will welcome Hilda Tiggelaar. Hilda is a retired licenced practical nurse who has been teaching First Aid and CPR for St. John Ambulance for 21 years.
At Burlington we will welcome Gary Jack. Gary is a retired teacher who has been teaching First Aid and CPR for St. John Ambulance for 29 years.
Our experts will present the WHEN, WHY, WHO, and WHAT of CPR. The proper technique of CPR will be demonstrated. They will also demonstrate the use of the Automated External Defibrillator.
CPR saves lives. Whether this will be your first training session on this vital technique or whether this is an opportunity to brush up your knowledge we strongly encourage you to take advantage of this presentation. Don't miss this opportunity. Don't ever be caught in a situation where YOU don't know what to do.
There will be a break midway through the meeting during which you will be able to chat to our presenters and to obtain information from our sponsors.
We will be very pleased to welcome the following sponsors. We would like to thank them for their support. They will all have tables where you will be able to chat with their representatives and pick up additional information.
Meeting Sponsors at both Milton and Burlington
Burlington Memorial Gardens. Established in 1979, Burlington Memorial Gardens features over 100 acres of beautifully landscaped and immaculately manicured gardens, and is part of the historic Niagara Escarpment. They are Chapter partner and will be covering the cost of refreshments at both meetings.
Halton Healthcare. Also a Chapter partner they will feature information on ConnectCare, Work-Fit Total Therapy Centre and Oakville Hospital Footcare and Orthotic Centre.
St John Ambulance. First Aid and CPR saves lives. As Canada's standard for excellence in First Aid and CPR St John Ambulance plays an integral role in our society offering innovative programs and products ensuring Canadians receive the best quality training and expertise.
Additional Sponsor at Burlington
Home Instead Senior Care. Also a Chapter partner who offers an affordable solution for seniors requiring non-medical assistance such as companionship, meal preparation, housekeeping, laundry, transportation, errands, and personal care in order to remain in their own homes or retirement homes
The meetings will conclude with a few closing remarks from Tom and our 50/50 draw. We encourage you to support this draw as proceeds help defray the costs of putting on our meetings.
Both meetings are open to everyone in Halton Region. If you are not able to attend at one location please consider joining us at the other.
Our meetings are free. We look forward to welcoming all members and their friends.
Please support your local Chapter.