Information posted October 3, 2013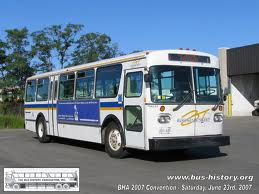 The following is quoted from the City of Burlington website: Please click here  
Burlington Transit will be holding two public information sessions for people wanting to learn more about taking public transit. Topics for discussion include: a transit system overview; planning your trip; route maps and schedules; accessibility and bus safety as well as emergency procedures.  Individual assistance will also be offered at the end of the session to help riders plan their routes, manage transfers and ask questions one-on-one.  Attendees can also receive hands-on learning for boarding a bus and practice with mobility devices.
"Planning a trip on public transit can sometimes be overwhelming, especially for those who haven't taken the bus before," said Mike Spicer, director of transit. "That's where our friendly staff can help. These sessions are meant to provide useful information to help first-time riders, riders with mobility challenges and those requiring special accommodations."
Transit orientation sessions:
Wednesday October 9, 2013, 10.00am to noon
Tansley Woods  Community Centre
1996 Itabashi Way
Youth/Seniors Room
Wednesday, Oct. 16, 2013  10 a.m. to noon
Burlington Seniors' Centre
2285 New St.
Indian Point Room