Information posted October 4, 2013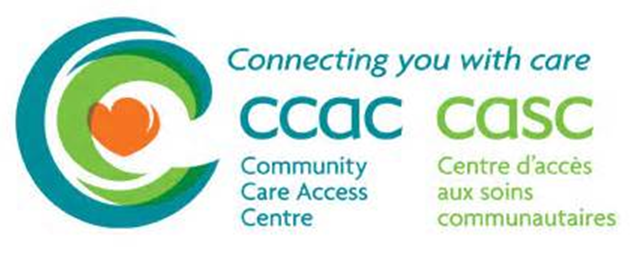 Mississauga Halton CCAC  invite you to take part in their fourth annual Heroes in the Home Caregiver Recognition Awards.
Heroes in the Home celebrates the friends, family members, volunteers and health care professionals in the Mississauga Halton region who dedicate their time to help others live fulfilling, dignified lives.
It's easy to nominate someone special. Read on…
Mississauga Halton CCAC  are pleased to announce the fourth annual Heroes in the Home Caregiver Recognition Awards. Please join us as we recognize and celebrate the tremendous commitment and dedication of family members, friends, community volunteers, and health care professionals that enables others in our community to live fulfilling, dignified lives.
Since 2010, 285 Mississauga Halton residents have been recognized as Heroes in the Home. Our goal this year is to honour and celebrate even more caregivers in our community. Please help us by nominating a caregiver today.
Each nominee will be recognized at one of three Heroes in the Home award ceremonies held in November and December. All nominees and nominators will be invited to join us as we present the awards and celebrate the kindness and compassion of the caregiving heroes in our community.
If you or your clients submit three or more nominees, we will be pleased to dedicate a special table and recognize your organization.
Heroes in the Home award ceremonies are scheduled for 6:30 to 8:30p.m. on the following dates:
Mississauga & South Etobicoke: Thursday November 28, 2013
Mississauga Convention Centre
75 Derry Road West
Mississauga, ON
L5W 1G3
Oakville: Tuesday December 3, 2013
Harbour Banquet and Conference Centre
Bronte Room
2340 Ontario Street
Oakville, ON
L6L 6P7
Milton and Halton Hills: Thursday December 5, 2013
Teatro Conference & Event Centre
Tivoli Room
121 Chisholm Drive
Milton, ON
L9T 4A6
There is no limit to the number of caregivers you can nominate. Please share this information with your colleagues, family, friends and clients.
Additionally, please note that the media will be invited to cover these events.
For more information or to nominate someone, please click here 
The nomination deadline is Friday, October 18.
If you are interested in joining us for one of our Heroes in the Home caregiver recognition events, please RSVP to [email protected] or contact Avori Cheyne at 905-855-9090, ext. 2026 or [email protected].
Thank you for your support.