Information posted October 4, 2013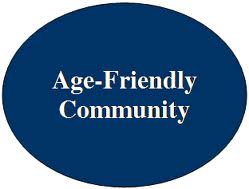 Burlington Age Friendly Seniors Council invites you to participate in a Community Conversation on:
Reflections on Age Friendly Initiatives and Future Directions
Tuesday, October 29th, 2013 9 a.m. – 4 p.m at Burlington Central Public Library 2331 New Street, Burlington.
Registration and light breakfast, 9:00 a.m. to 9:30 a.m.
Lunch and refreshments provided.
Guest Speakers:
Dr. Margaret Denton, Professor, Department of Health, Aging and Society, McMaster University & Founding Board Member, Hamilton Council on Aging
Cheryl Snider of Calgary HomeSHARE; a Program of Calgary Seniors' Resource Society
Age Friendly Communities Panel:
Dr. Jean Kincade and Lucy Marco, Grand River Council on Aging
Dr. Denise O'Connor, Hamilton Council on Aging
Linda Terry, Social Planning Council of Cambridge & North Dumfries
REGISTRATION;
Please register early as space is limited: Please click here  or call 905-632-1975.
Please RSVP by October 21, 2013. Please indicate dietary restrictions or need for special accommodation.
For more information please contact Heather Thompson, Burlington Age-Friendly Seniors Council Project Coordinator at [email protected]